CHUNKY'S CINEMA CLUB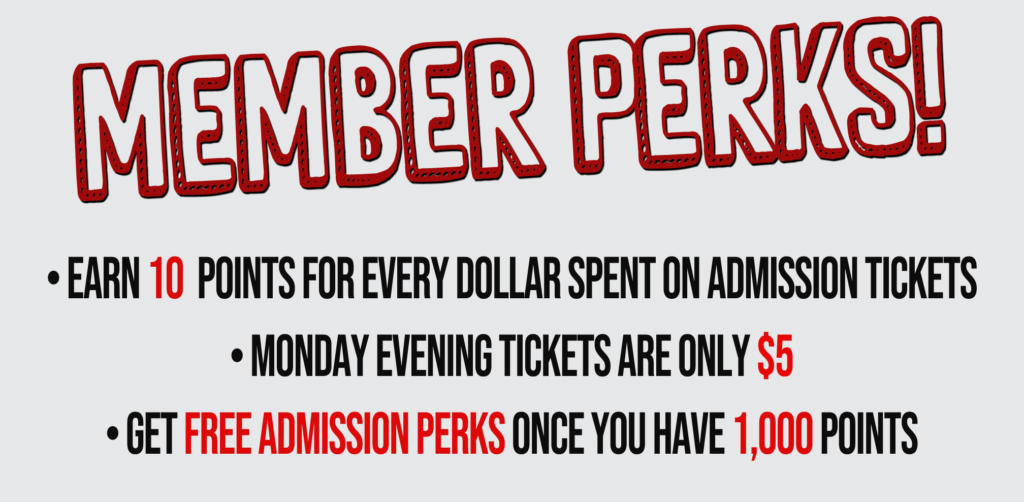 You read that right! As a Chunky's Loyalty Club member we give you 10 points (Chunky's coins) for every $1.00 spent on admission tickets! Also, on Monday evenings, admission is only $5 bucks for Loyalty Club Members. Simply log into your account when you are on the movie admission purchase page, and you'll see an exclusive option on Mondays to purchase your online ticket for only $5.
Here's the best part, you can redeem your points for FREE TICKETS (see chart above)! Joining is FREE and after you sign-up you will be able to log in to your account before buying your tickets online and start earning instantly! Your points can be easily viewed & managed online.
You can earn points when you purchase tickets at any Chunky's location, but please choose your preferred location and sign-up today!